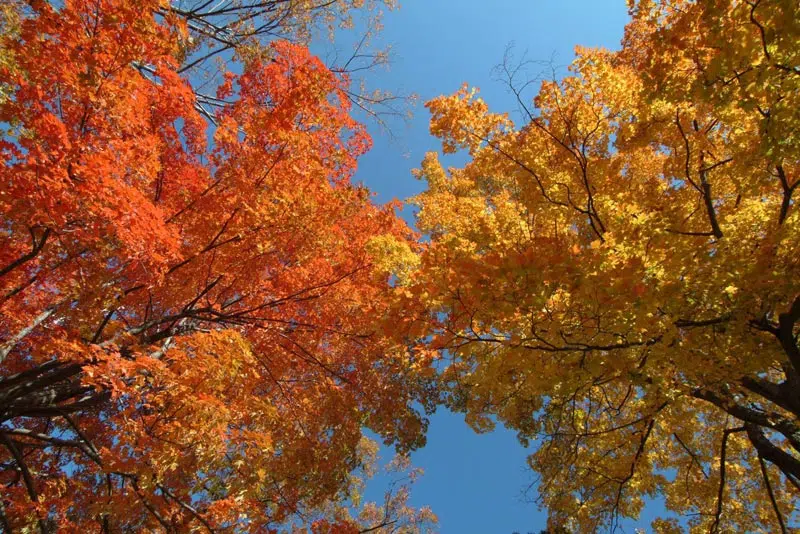 No season is as beautiful as autumn and there may be no better way to experience it than with a Maine fall foliage getaway to Moosehead Lake.
People flock from all over, all year long, to visit the Moosehead Lake area, and for good reason. Destinations as beautiful and unique as this, with all the unspoiled nature and wildlife, are few and far between.
If you think the lake is stunning in spring, summer, or winter, just wait 'til you see it under autumn's colorful spell. The annual color change at Moosehead Lake is truly breathtaking. The entire region explodes in brilliant shades of red, orange, yellow, tan, and everything in between.
While our area's typical "leaf peeping" season is from mid-September thru mid-October, 2022 is running a little later. The forecast is also calling for slightly higher fall temperatures than usual, meaning even brighter colors. This also means more moderate temps for your leaf peeping adventures, should the forecast hold true.
Maine Fall Foliage Getaways at Moosehead Lake
What shape will your Maine fall foliage getaway take? The possibilities are many.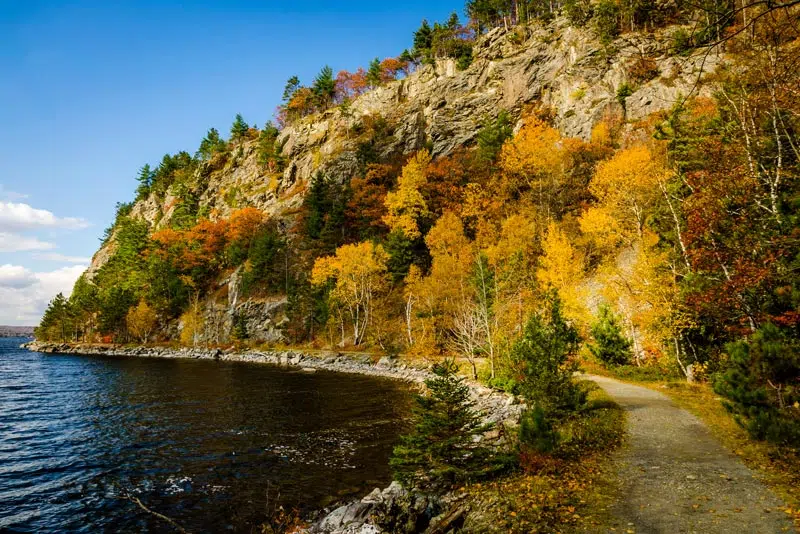 One of the best ways to soak up all the season's natural beauty is with a hike. The Moosehead Lake area is home to a wide variety of trails for hikes of all levels. Short walks, long loops, day hikes, and more. Gulf Hagas, Maine's grand canyon, is particularly spectacular in autumn and recommended to hiking enthusiasts.
Another popular Moosehead Lake activity that only gets better in fall are the Moosehead Lake Moose Tours. Late September and early October is the best time of year for seeing large bull moose. You'll be shocked at their size and massive antlers and the fall foliage makes a stunning backdrop for your photos. Wow!
Those looking for a good Maine fall foliage drive will be happy to know the area is home to several popular, scenic drives. The views along Moosehead Lake's shoreline are fantastic and Maine's back country roads will take you past scenic mountain overlooks, sparkling lakes, and scenic river valley's alive with autumn's colors.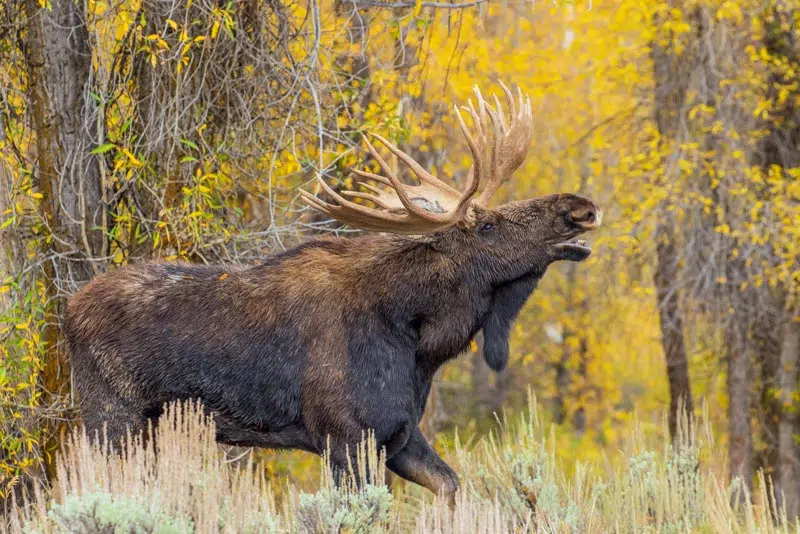 Another great way to take it all in is from above on an exciting and eye-opening Moosehead Lake seaplane tour. Several local companies offer seaplane tours of the Moosehead Lake area, all less than 10 minutes away.
You can also just sit back and take it all in from the comforts of The Lodge at Moosehead Lake. Our location just off the lake is surrounded by natural beauty and stunning vistas, and Lily Bay State Park is just minutes up the road.
Whatever your choice of activity, we would be more than happy to help you plan your Maine fall foliage itinerary. We love sharing beautiful Maine with our guests!