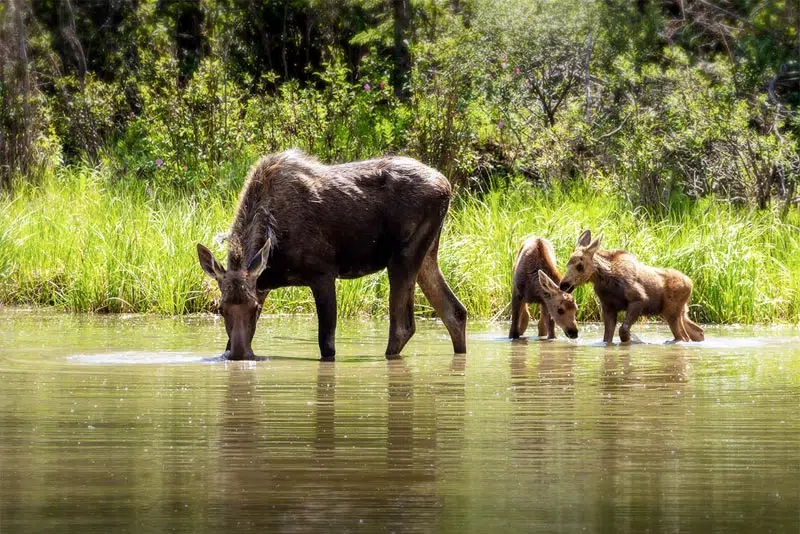 Are you coming to Moosehead Lake with the hopes of seeing a moose in its natural habitat? Great idea! Outdoor and wildlife enthusiasts will be happy to learn that The Lodge at Moosehead Lake offers a variety of adventure packages, such as guided fishing trips, wildlife safaris, and, yes: moose tours!
The pristine beauty and solitude of Moosehead Lake's unspoiled wilderness makes it a natural destination for wildlife and wildlife fans alike. Whether you're here to fish, hike, nature watch, or just to sit on your keister and take it all in, Moosehead Lake has it all.
One of the area's biggest attractions is, of course, the moose. People travel from all over to visit the lake, often with the singular goal of seeing at least one of the lake's namesake. And who can blame them?
Moose are majestic, massive, and even some what mysterious. They say, for example, that moose outnumber people three to one at Moosehead Lake and that may be true. Despite this, moose are elusive and quite camera-shy. While it is possible to just stumble across moose here, it typically takes some know how to catch sight of them in their natural habitat.
Guests of The Lodge at Moosehead Lake will be happy to learn that we've partnered with a Registered Maine Guide to offer a variety of outdoor adventures, including Moose Tours, to our overnight guests.
The Lodge at Moosehead Lake Moose Tours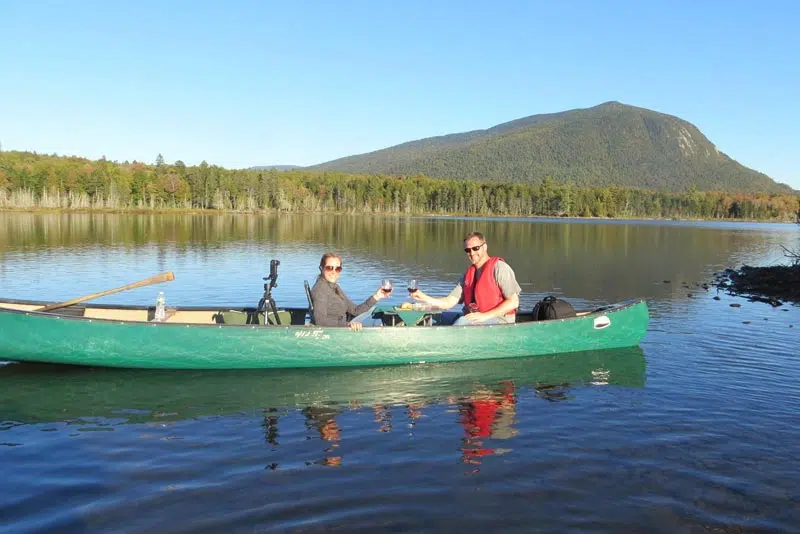 The Lodge at Moosehead Lake's Moose Tours include a private canoe journey to a remote mountain pond with a registered Maine guide. Here you'll explore and learn about the plants, animals, and history of the area.
Your journey will treat you to lots of beautiful scenery, full of lush foliage and alive with wildlife. While there's no absolute guarantee you'll see a moose, chances are very good that you will – and maybe even more than one! These guides know their stuff.
Our Moosehead Lake moose tours last four hours and head out around 5:30am and 4:30pm, times when moose are the most active.
Your safari includes breakfast on the AM tour and a light snack on the PM tour, which can be upgraded for an extra fee. You say you'd like a split of champagne on your moose safari? No problem!
You can also see moose on our Moosehead Sampler Package, which provides two days of adventures! Day 1 includes a Moose Safari and Wildlife Tour, while Day 2 takes you on a hike to Mount Kineo with a picnic lunch. What a blast!
The Lodge at Moosehead Lake Moose Tours are available May through October and are only available to lodge guests staying 2 or more nights. The Lodge at Moosehead Adventure Packages cannot be combined with other offers or discounts. Learn more on our Packages page.
So go ahead, book your next adventure at The Lodge at Moosehead Lake. We can't wait to share the lake with you!