Relax with a drink, AND a View at our Moosehead Lake Lodge!
Alcoholic and non-alcoholic beverages can be ordered from the menus outside the dining room at our Moosehead Lake lodge. Enjoy drinks where it suits you, whether in your room, enjoying common areas of the inn, or outdoors. A favorite place for guests to gather is the Game Room. Connect with other guests, play a game, watch TV, try your hand at billiards, and have a drink. Directly outside the game room on the crest of the Lodge's vast manicured backyard is our natural boulder fire pit. Feel free to enjoy a glass of wine at sunset or gaze at the beautiful stars on a clear summer night. The stars are so big and close it seems you could grab them from the sky.
Home of the Mooseopolitan Martini©
Our wine list includes a delightful selection of white, red and sparkling wines available by the bottle, with a selection of red and white wine by the glass. In addition we also offer tasty mixed drinks! Nothing caps off a Maine vacation better than sipping our signature drink, the Mooseopolitan Martini©, while watching the sunset over Moosehead Lake.
Several other Maine themed drinks are available as well as Irish Coffee, beer, Champagne, whiskey flights, plus coffee, tea and soda. Come join us for a drink while taking in panoramic Moosehead Lake views.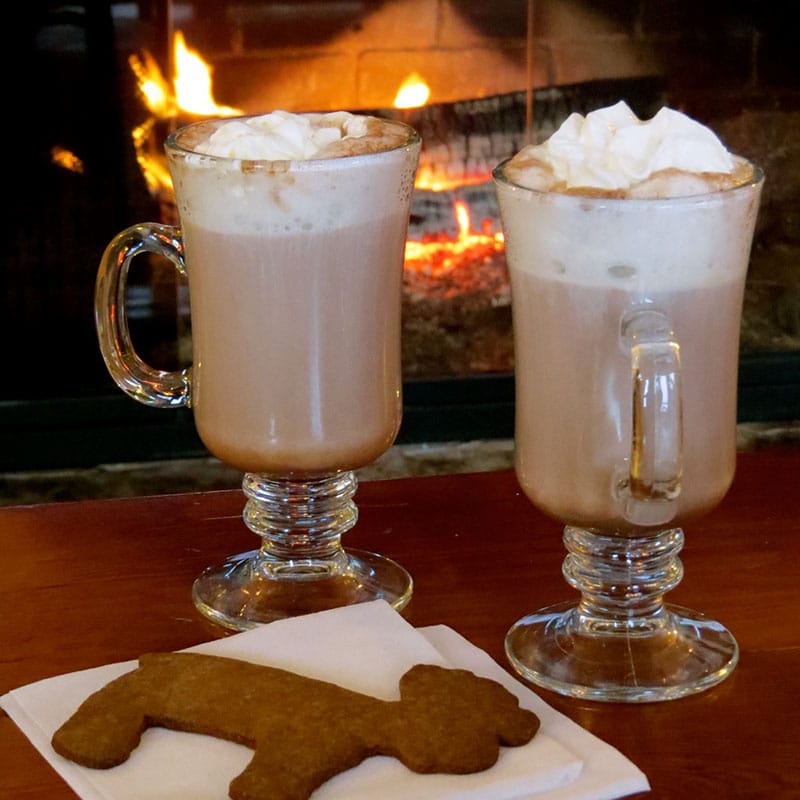 Stay in the Know!
Connect with us and sign up for our newsletter!