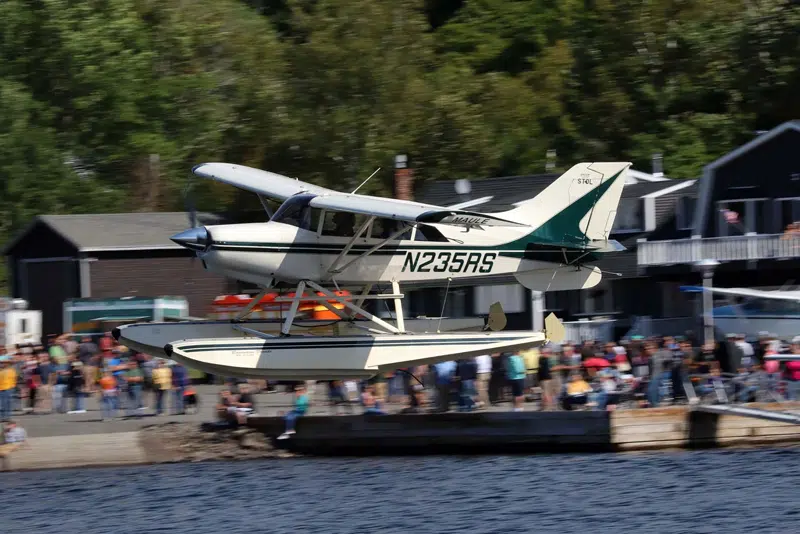 Get set for International Seaplane Fly-In 2023! Greenville, ME's most anticipated annual event, involving hundreds of seaplanes and four days of special events, is just weeks away! September 7th through the 10th, 2023.
If you're a fan of seaplanes or just looking for an especially fun time to visit Moosehead Lake, International Seaplane Fly-In is for you. Hundreds of seaplanes and thousands of spectators make their way to Greenville for a weekend of seaplane related events and attractions. The event, a Greenville tradition since 1973, occurs every September, the weekend after Labor Day.
This year's Fly-In promises live music from the band American Ride, a craft and vendor fair, food, drink, and, of course, seaplane contests. Fly-In weekends are packed with a variety of fun challenges for the seaplane pilots. Spot landings, short field takeoffs, water bombings, and more.
The Float Plane Parade is another can't-miss event. Spectators line the shore of Moosehead Lake to watch the beautiful planes and skilled pilots of the Fly-In as they parade by on the water. Seaplane enthusiasts will especially enjoy seeing all the rare, classic, and experimental planes in attendance.
The Lodge at Moosehead Lake still has a few rooms open for the weekend, as of this writing, and is just minutes away from all the events. Spend your days enjoying all the fun and excitement of the Fly-In, then head back to the comforts and stunning lake and mountain views of our inn in the Maine woods.
Our fine-dining restaurant, 368 Maine, will also be open with Prix fixe and Chef's tasting menus; the absolute BEST food in Greenville.
See you soon!
International Seaplane Fly-In 2023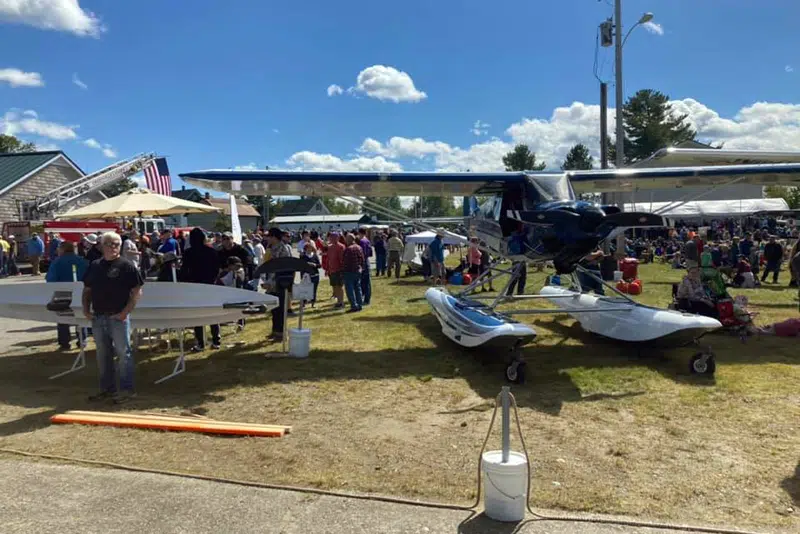 This year's Fly-In is scheduled for Wednesday, September 7th through Sunday, the 10th, 2023.
September 6 –
5pm to 7pm – Pig Roast benefiting the Moosehead Riders Snowmobile Club at Moosehead Aero Marine
September 7
1pm – Registration at Moosehead Aero Marine
5:30pm – Registration moves to event location
6pm – Dinner and Social; Lakeside on Moosehead Lake
September 8
8am Set up at Stobie Hangar
All Day – Poker Run
6pm – Steak/Lobster Dinner at Moosehead Aero Marine
​​
September 9
8am to 4:30pm – Vendor Booths
8:30am – Seaplane Parade starting in East Cove
TBA – Pilot Meeting
10am to 4:30pm – Pilot Contests at the Stobie Hangar
TBA – ​Meet the Pilots
6:30pm – Awards Banquet at Moosehead Aero Marine
6:30pm to 10:30pm – Free live music at Lakeside on the Boardwalk
September 10
TBD – Seaplane Pilots Associate Breakfast
10am – Competition completions
Visit www.seaplanefly-in.org for tickets and more information on International Seaplane Fly-In 2023. You can also follow this event on Facebook.