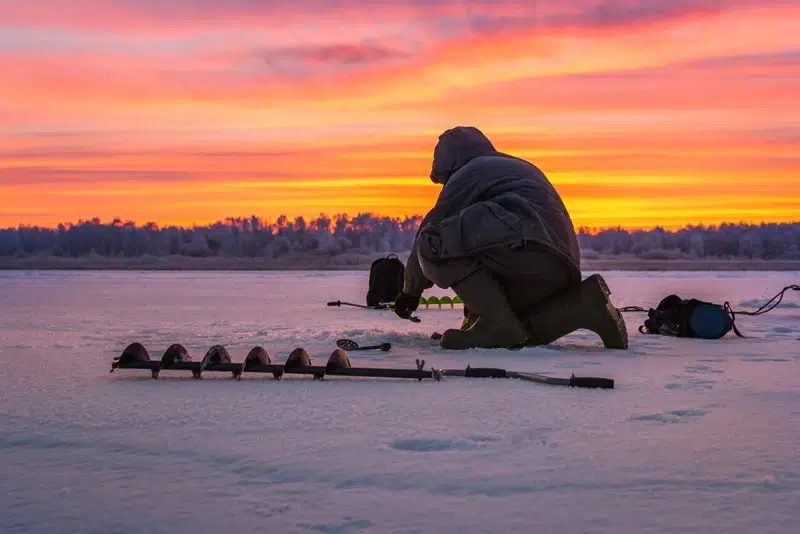 Winter is coming – and that's a good thing! There's nothing like Moosehead Lake ice fishing, skiing, or snowmobiling, and the season is also home to a variety of popular events. Annual attractions like the Wilderness Sled Dog Race, the Moosehead Lake Togue Derby, and Greenville's month-long, Deck The Halls holiday celebration.
Moosehead Lake winters are nothing short of spectacular. Once the snow flies, the trees frost, and the lake freezes over, the area transforms into an almost entirely different world. Hiking turns to skiing and snowshoeing, snowmobiles (mostly) replace atv's, and ice fishing shacks take the place of boats.
It isn't all outdoor adventure, though. Many come simply to enjoy views of the lake under it's sparkling white blanket of snow. What better sight to accompany a friendly, fireside snuggle with a warm beverage? The incredibly clear, star-filled night skies of the season are also pretty hard to beat, especially in December when the Northern Lights kick in.
Moosehead Lake Ice Fishing
Moosehead Lake is an ice fishing paradise with a season running from January 1st through April 30th. The lake offers over 75,000-acres to fish and a variety of species to go after. These include togue, brook trout, cusk, and salmon, which can often be caught right under the ice!
Moosehead Lake ice fishing is so good, in fact, there is a popular, annual tournament around the sport: The Moosehead Lake Togue Derby! (more on that below)
If ice fishing is something you'd like to do, just let us know and we'll help get you going. You'll need a Maine fishing license and to familiarize yourself with state fishing rules and regulations. Download a free Maine Fishing Guide for more information.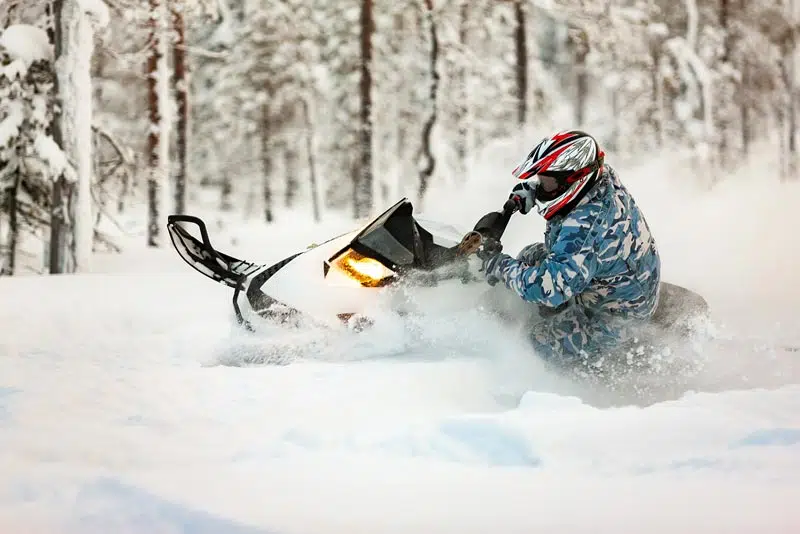 Save money and effort by planning your fishing trip to coincide with one of the two annual Maine Free Fishing Weekends. Anyone can drop a line in the water during Maine Free Fishing Weekends, fishing license or not. All other fishing laws and regulations apply, of course. This year's winter Free Fishing Weekend is scheduled for February 18-19, 2023.
Moosehead Lake Snowmobiling
Moosehead Lake is a fantastic snowmobiling destination, home to some of Maine's best snowmobile trails and most gorgeous snowmobiling country.
Guests of The Lodge at Moosehead Lake will discover hundreds of miles of enviable snowmobile trails nearby. The area also has plenty of off-trail wilderness for deep powder busting fun.
Excellent outfitters, guides, and snowmobile rentals are also just minutes away from the Lodge. The broad variety of tour options and knowledgeable guides promises you the snowmobiling adventure of a lifetime!
Winter Events at Moosehead Lake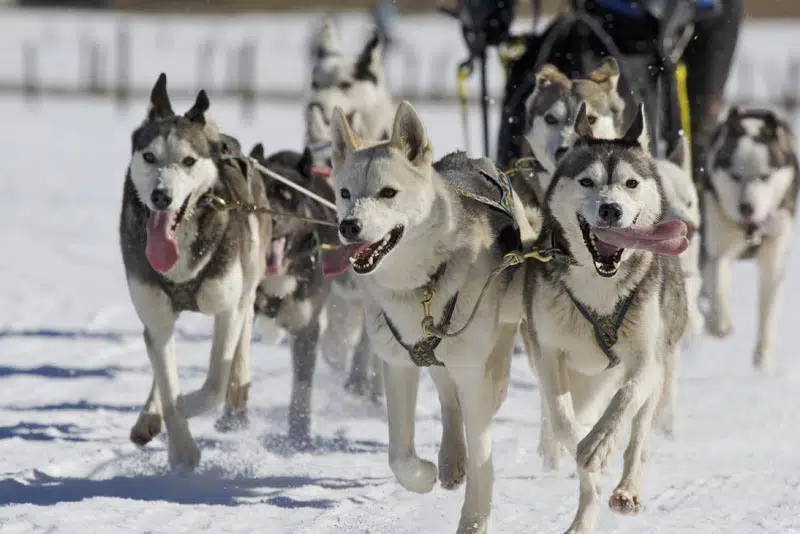 Deck the Halls
Deck the Halls is Greenville's month long celebration of the holiday season. The festivities kick off the weekend after Thanksgiving every year with a host of fun events held in and around Greenville, ME. Attractions include a Christmas parade, holiday tours, tree lighting, unique shopping opportunities, and more.
Moosehead Lake Togue Derby
The Moosehead Lake Togue Derby celebrates the ice fishing tradition of the Moosehead Lake Region with a fishing contest hosted by NASCAR personality Ricky Craven. The event is held the last weekend of January every year, with the next derby scheduled for January 27th to the 29th, 2023.
Wilderness Sled Dog Race
The Moosehead Area Wilderness Sled Dog Race takes place the first weekend of every February, if weather and and snow conditions allow. The race starts off from Greenville, just 4 minutes from the front door of The Lodge at Moosehead Lake, then traverses a loop course through the heart of Maine's 100-mile wilderness area. This year's race is scheduled for February 4th, 2023.
The Lodge at Moosehead Lake offers lakeside lodging and fine restaurant dining on Moosehead Lake all year long. Our location on the lake puts all the season's most popular activities and attractions conveniently close by. Book your Moosehead Lake getaway now and beat the rush!