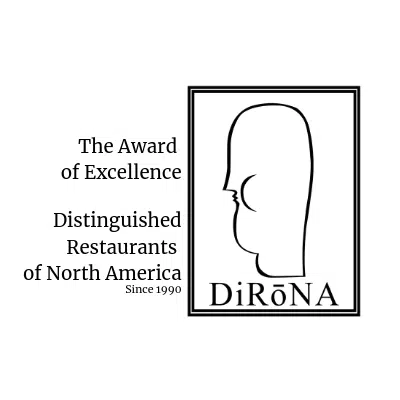 The Lodge at Moosehead Lake is proud to announce that 368 Maine restaurant has received the 2023 DiRōNA Restaurant Award of Excellence!
DiRōNA stands for "Distinguished Restaurants of North America." Their award is the most prestigious award a North American restaurant can receive. In fact, there are only 2 other restaurants in Maine that have received this rare distinction. Only 700 restaurants in all of North America, actually. It's a truly remarkable accolade.
A restaurant doesn't receive a DiRōNA award based on seating numbers or gross sales but for attention to detail in every aspect of the dining experience. This includes hospitality, cuisine, ambiance, and service. At some point, DiRōNA judges dined anonymously at our Greenville, ME fine dining restaurant and were clearly pleased by their experience.
The 2023 DiRōNA Restaurant Award of Excellence
We are so honored to receive this award and cannot thank our staff enough for their hard work and dedication. Chef Tyler, our kitchen crew, waitstaff, bartenders, dishwashers, hostesses – everyone. This truly is a team effort and we cannot do it without them.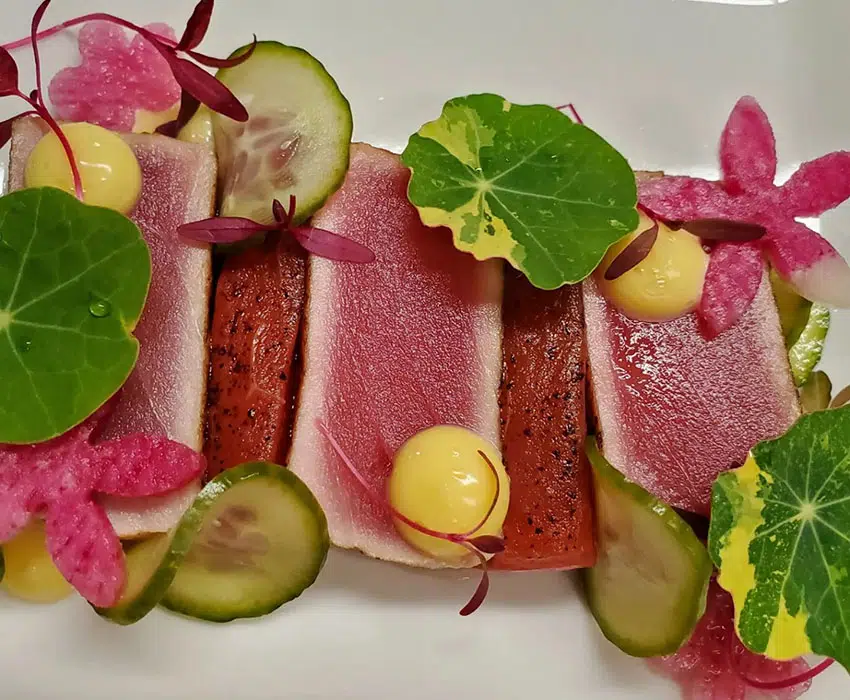 We also extend a heartfelt thanks to all our guests – both of the Lodge and 368 Maine – for giving us the chance to extend our hospitality. We do it all for you.
If you haven't had the opportunity to dine at 368 Maine, we hope you'll be able to find the time. Chef Tyler's New or Modern American culinary creations deserve to be experienced. He is a graduate of the Culinary Institute of America, worked at The Grand Hotel on Mackinac Island as the Chef de Cuisine, and has worked in kitchens as far flung as Tokyo and Istanbul.
Chef Tyler utilizes local ingredients, combined with modern techniques, for a dining experience that is out of this world. Stay at the Lodge or reserve a table at 368 Maine and see what all the fuss is about.
Learn more about this award at the DiRōNA website.