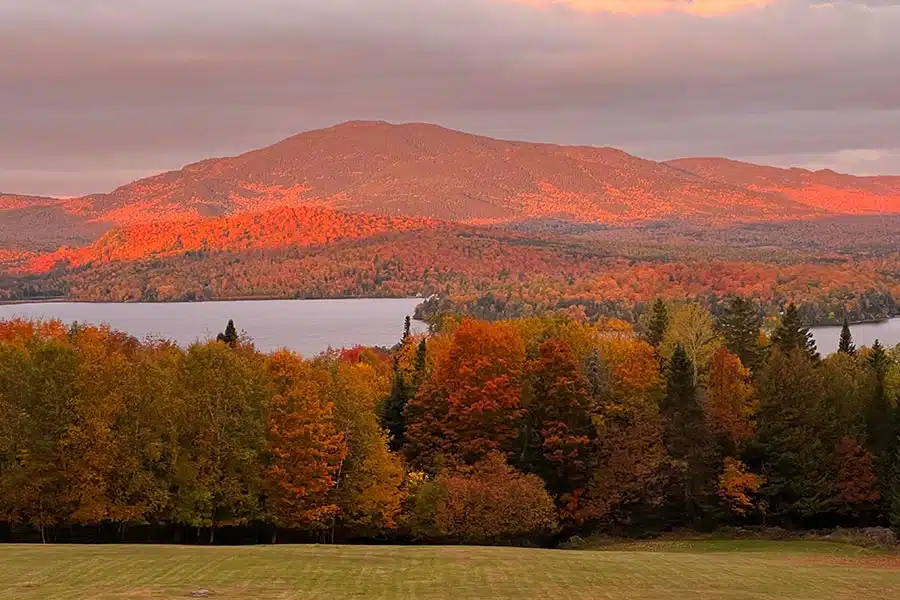 Summer is passing and the temps are beginning to drop; all signs that the Maine fall foliage show is just around the corner. Though the typical color peak is still a ways off, we're already seeing leaves beginning to change; a subtle reminder that now is the time to plan your Maine fall getaway to Moosehead Lake!
Moosehead Lake is always beautiful but, for peak beauty, you really need to experience it under autumn's colorful spell. Call us biased but we think there is no better destination for a Maine fall foliage getaway than Moosehead Lake.
During autumn, brilliant reds, purples, yellows, and all shades of brown decorate the lake. Oak, maple, sumac, ash, beech, elm, and many others create striking spots of color in between the evergreens. Sometimes it seems like the change comes overnight and, in a way, it may. Weather determines how and when the colors appear and crisp nights definitely produce more colorful days.
Our fall colors typically peak during the second week in October, from the 6th to the 13th in 2023. That's not a guarantee, though, nor is it the only time to visit for would-be leaf peepers. As I say above, we're already seeing the beginnings of color and it's only mid August.
So what's the best way to take in the autumn color show on Moosehead Lake? Read on …
Enjoying Maine Fall Foliage on Moosehead Lake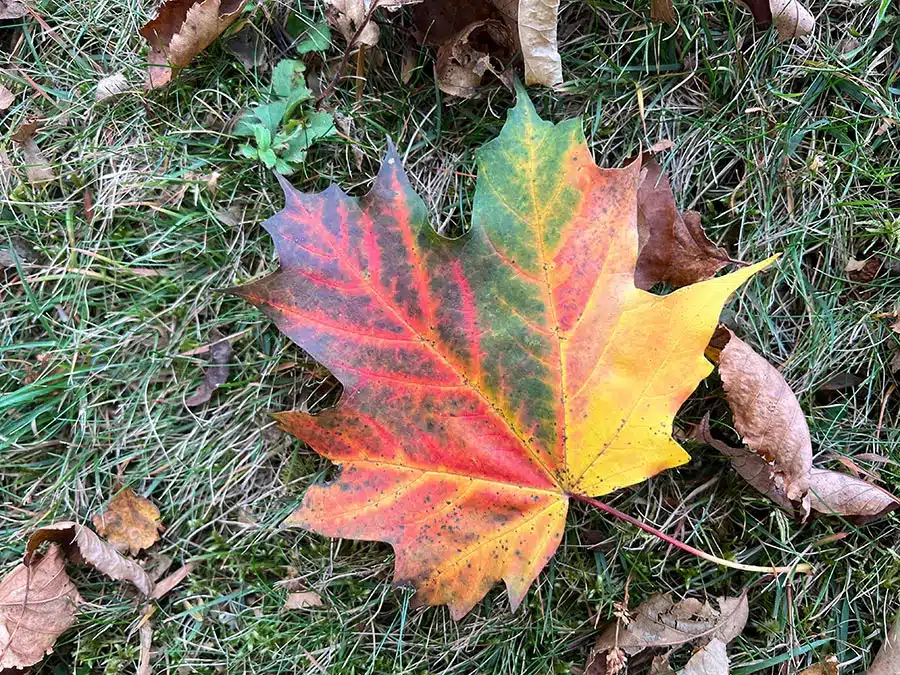 Guests of The Lodge at Moosehead Lake will be happy to discover that Greenville, ME is smack dab in the middle of one of the country's best fall foliage driving tours: the Moosehead Lake Scenic Byway. The Moosehead Lake Scenic Byway runs along Route 15 from Jackman, through Rockwood and Greenville, and finishes up in Kokadjo. The exceedingly lovely route provides miles of stunning autumn views over lush Maine forest and sparkling Moosehead Lake waters. It is easily one of the most scenic drives in Maine, with plenty of chances to stop for photos or just to take it all in.
Wanting to get a little more up close and personal to those changing colors? Hiking is another wonderful fall activity and the Moosehead Lake area is home to a variety of popular trails. For spectacular fall colors, we recommend hiking Gulf Hagas, Maine's grand canyon. Always beautiful, Gulf Hagas is even more so when draped in autumn colors.
Another excellent hiking option is Moxie Falls. This is an easy hike that leads to an iconic, 90-foot waterfall, made even more spectacular when surrounded by colorful leaves.
Autumn is also a great time for Moose Safaris. Late September and early October is the best time of year to spot those large bull moose as they exit the deep forest. Just think how amazing your photos of the moose will be with a fall foliage as a backdrop!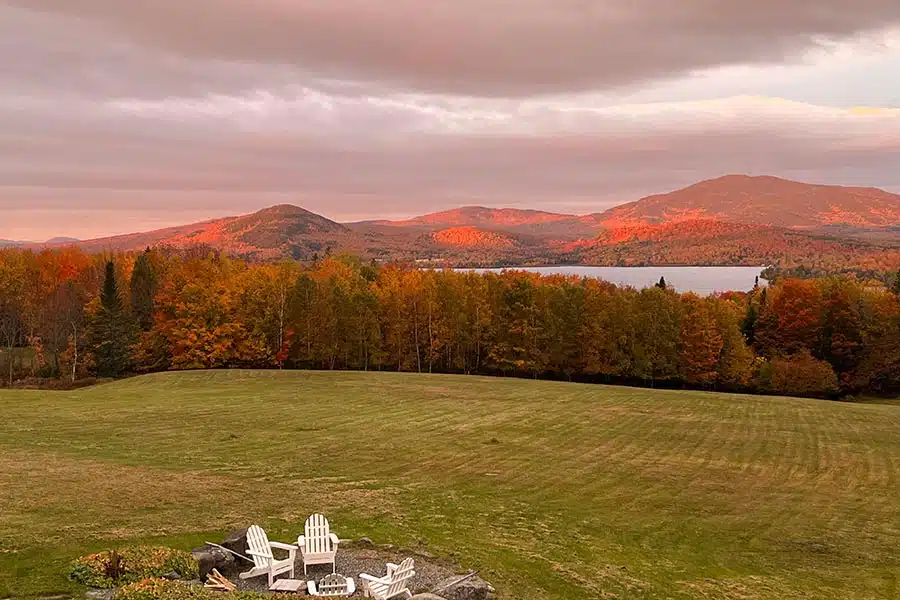 Turn your leaf-peeping level up a notch with a seaplane tour over Moosehead Lake. A seaplane tour is an utterly amazing way to see Moosehead Lake, as well as the region's autumn colors almost all at once. Absolutely stunning.
Or you can just sit back and take it all in from the inn. The Lodge at Moosehead Lake offers a variety of scenic vistas that fairly burst with color come autumn. Even better, the dining room of 368 Maine, our fine dining restaurant, overlooks the lake. Enjoy a sumptuous, out of this world meal paired with nature's unbelievable play of colors as your entertainment. Perfect!
So go ahead. Visit the www.maine.gov fall foliage page for more information on autumn in the Moosehead Lake, then make your Maine fall foliage getaway plans at the Lodge at Moosehead Lake. We're here to help you see as much of those eye-popping fall colors as you like, the way you like.
See you soon!