Start Your Culinary Journey at our Northwoods Maine Cooking School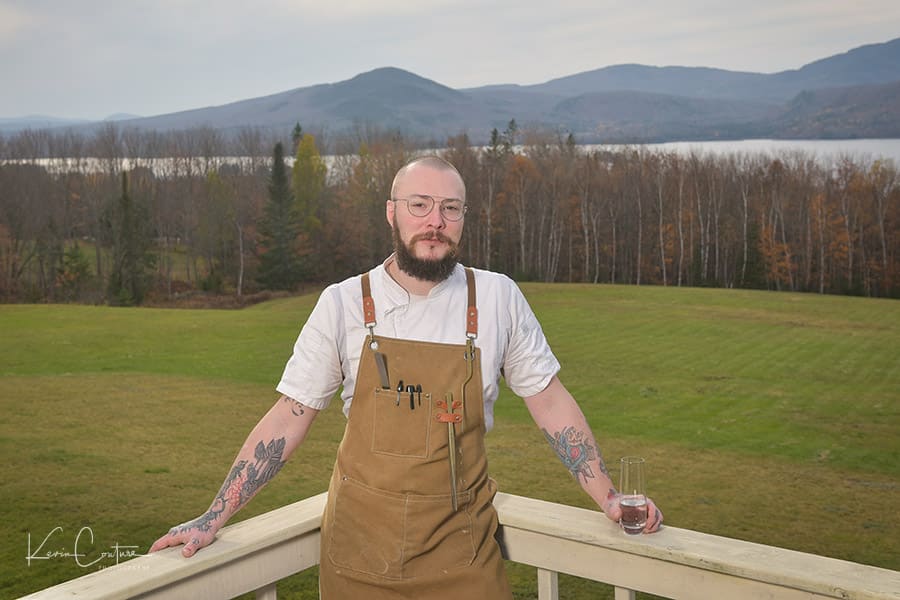 Here at The Lodge at Moosehead Lake, we offer a one-of-a-kind culinary experience. Taught by Executive Chef Tyler Upton, our Maine cooking school weekend package will be a fun and welcoming environment where hands-on experience, proper cooking principles, and interactive culinary techniques provide you with the skills and confidence needed to become an expert in your home kitchen. We'll send you off with a recipe book filled with delicious dishes that your family and friends will love. Bring sturdy shoes, casual clothes, your sense of creativity, and of course, an appetite!
Discover Your Love of Cooking in Our Three-Day Class (Friday-Sunday).
We offer a three-day, two-night cooking class to our guests that feature a variety of exciting cuisines served with local flair! Whether you are passionate about cooking or want to learn, this class is for you.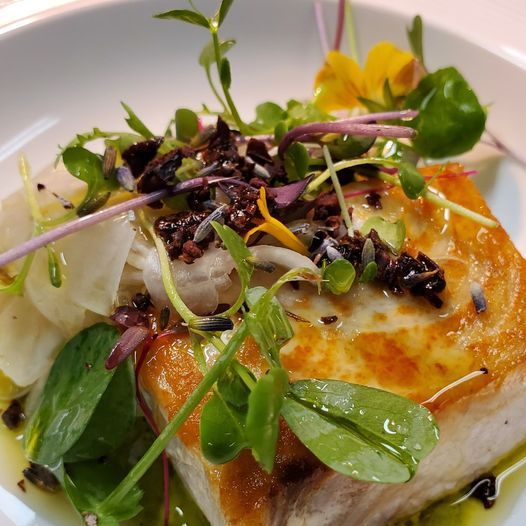 Hours of hands-on fun await you through three days and four classes (Two Lunches, Two Dinners) filled with all of the necessary skills and techniques needed for you to be a success in your own kitchen. Of course, after each lesson, you get to enjoy your creations with your fellow students in our beautiful dining room. Our bar will open for wine or cocktail purchases to go along with your meal.
Our Maine cooking school package is limited to ten participants. Registered guests will be able to check in early (1 PM) and check out late (12 Noon) in order to allow for meal prep time. Participants will be split into two groups and each group will cook one lunch and one dinner while still leaving you time to explore the great North Woods of Maine. Meal prep begins for the first group shortly after the 1pm arrival time. We will all gather at mealtime to enjoy you and your classmates creations in our lakeview dining room.
Included in this package:
Early Check in time Friday (1 PM).
Late Check out Sunday (12 PM).
Itinerary, map of the area, and suggested adventures during your stay.
3 ring Lodge Binder that includes all the recipes for you meals.
Hands on cooking classes taught by CIA Executive Chef Tyler Upton.
2 lunches and 2 dinners are included. Each guest will prepare one dinner and one lunch. (Sunday departure day lunch is the lodge gourmet picnic lunch that serves 2 so that you may take it with you. Packed in the lodge backpack, this keepsake is yours to enjoy!)
Breakfast prepared by our house staff Saturday and Sunday morning.
Includes gratuity. Does not include taxes or lodging.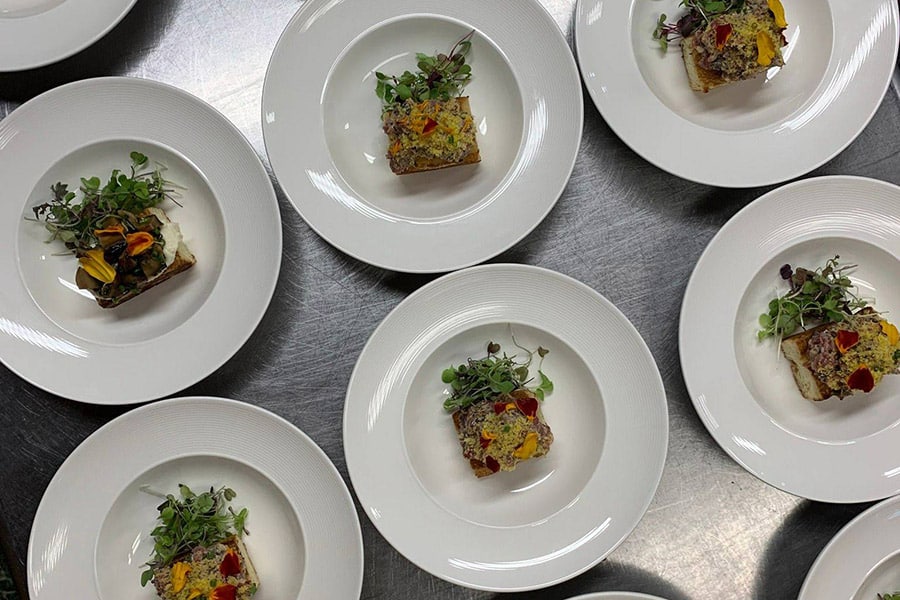 $399 per person. Available Date:
May 19-21, 2023 cooking school theme: TBD
Are you traveling with someone who doesn't want to participate in cooking school but wants to experience the delicious, prepared food? We have a special pricing package just for them. $275 per person.
When making your Cooking School Package reservation, put in the dates May 19-21, then select Promo code and put in Cook2023. You'll be shown room choices, with the Cooking School added (for 1 participant). If traveling with a partner, after making your room selection, scroll to bottom to choose if they would like the cooking school package added as well, or just a meal plan.
Note: We are able to accommodate most food allergies with advanced notice. Please discuss with our staff when you make your reservation. Participants must be able to stay for the entirety of the weekend.